Henna Applicator Bottle and Nibs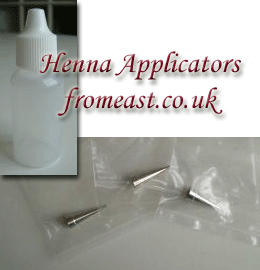 Our henna paste applicators are high quality bottles that are great to use with henna!
You will have great control and you can do very intricate design work.
Contents:
Jacquard plastic bottle
Metal nib size - 0.5mm
Metal nib size - 0.7mm
Metal nib size - 0.9mm
These bottles are very easy to fill either with a carrot bag or zip lock bag. These are good for beginner artists and professionals.
You will receive 1 bottle and all 3 metal nibs.